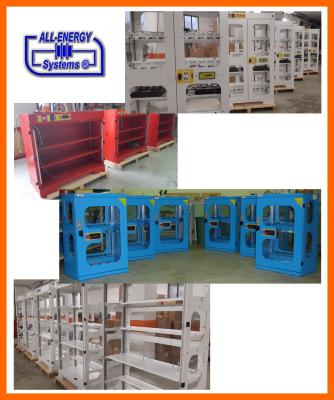 WHO WE ARE
All-Energy SystemsŪ SRL is a company that operates in the electrical and electronic sector.
The company specializes in the following productions:
professional charger systems for the analysis and charging of the batteries used on the power tools

assembly and testing of lithium polymer batteries for use in portable power tools

special tool cabinets with electronic equipment identification

special benches for testing electrical panels

assembly and wiring of electrical panels
All our products, developed entirely by our company, are the result of years of research and large investments, aimed at offering our customers professional, innovative and reliable systems.
We are also Authorized Resellers of MAKITA ITALIA S.p.A. - INDUSTRIAL LINE, specialized in the supply of torque-controlled battery tools for use in industrial production lines in the most varied sectors.
Who we are
Electrical Panel Department
Makita Industry Line
Contacts
Services
Terms of sale