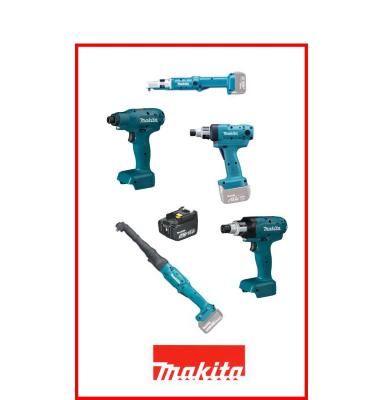 MAKITA - INDUSTRY LINE
Our company operates as an Authorized Dealer of Makita Italia S.p.a. INDUSTRIAL LINE for the direct sale of battery tools specific for the industrial sector.
The MAKITA tools of the INDUSTRIAL LINE are used by the most important production companies on the Italian market.
The sectors in which the client companies of the Industry Line operate are manifold, among which the automotive one is the most important, where the presence of battery tools guarantees a high quality of work together with an incomparable versatility.
The main sectors of use of MAKITA Industrial Line tools are as follows:
Automotive

Aeronautic

Motorcycle

Agromechanical

Ferroviario

Nautical

Household Appliance
In addition to the sales service, we offer our customers a technical consultancy service to guide the choice of the suitable tool, and a technical assistance service on the entire range of products.
Who we are
Electrical Panel Department
Makita Industry Line
Contacts
Services
Terms of sale